T

he 4th of July is quickly approaching! However, a recent trend has everyone looking and feeling patriotic. This DIY American flag denim vest is pretty easy and can easily be customized to give it your own unique sense of style!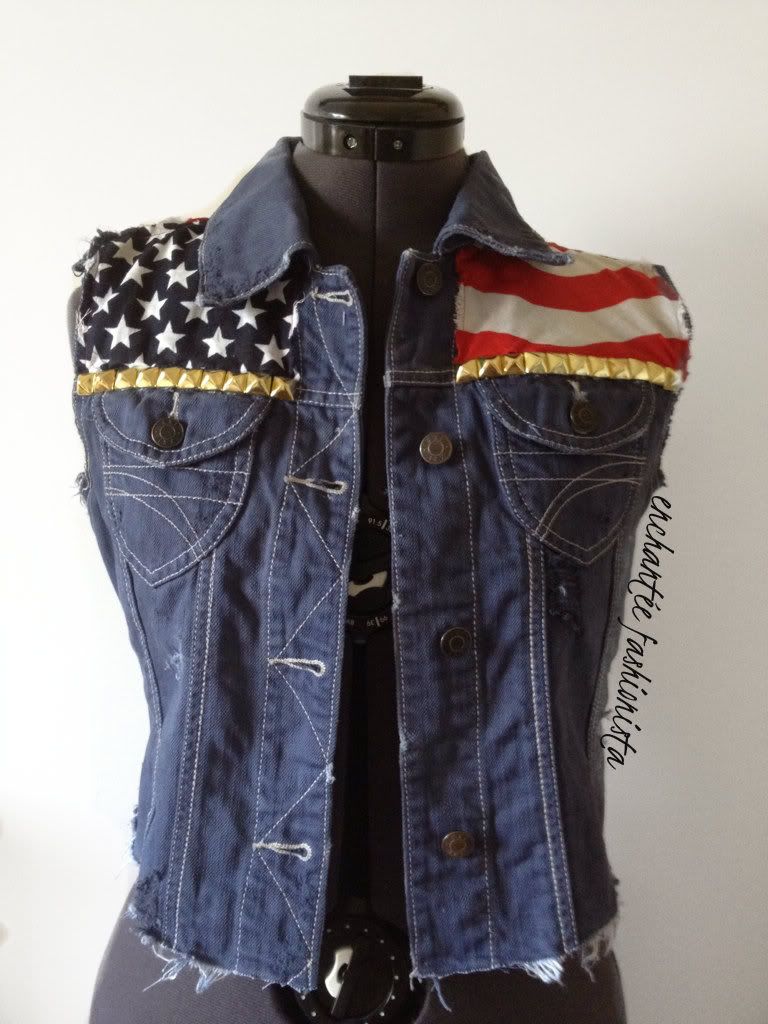 Vest

Sewing machine or fabric glue

American flag bandanna or any flag/print

Pyramid studs

Scissors

Pins

Needle nose pliers

Thread

Sharp box cutter

Tracing paper or butter paper

Pencil
U
sing tracing paper, trace the outline of the front and back yokes of the vest. Cut them out. These will be used as patterns for the flag. For the back yoke, I folded my vest in half and traced half of the yoke (if you choose to do it this way, remember to cut your flag out on a fold as well).
B

ack: Fold bandanna in half and lay out the back yoke pattern capturing both the stars and stripes on the right and left respectively.
A

fter cutting out the yokes from the bandanna, pin them to the yokes of the vest and sew them along the edges (about 1/4 in from the edge).
I

f you are using fabric glue, glue the bandanna yokes to the vest yokes by following the instructions on the package of your fabric glue.
Y
ou may need a box cutter to puncture holes and apply your studs with ease since denim seams can be pretty thick. One-by-one, position each stud and fold the prongs in and flatten each one using your needle nose pliers.
Finish your vest by putting your studs wherever you'd like.